Kitchen Remodeling Greensburg, PA
There comes a time when you look at your kitchen and you wish it were different. Maybe you're not in love with the colors anymore, or you're getting new appliances and you decide to update your cabinets too. If you're thinking about your Greensburg kitchen remodel project, but aren't sure what to do with your cabinets, Pittsburgh Remodeling Solutions has you covered and is the answer to all your kitchen remodeling needs!
Greensburg Kitchen Remodel | Cabinet Refacing Ideas
If you need kitchen cabinet refacing ideas, we offer the best solutions in durability, colors, and design. Rather than fully replace your cabinets, you can simply reface them. Refacing can be done more quickly and cost effectively, allowing you to complete your kitchen remodel in no time. We offer:
Wood Refacing: The look of wood cabinets adds warmth, making any kitchen instantly more inviting. But you don't need to do a full replacement to get the look you want. We can create custom designed wood veneers from a wide selection of colors and texture patterns.
Laminate Refacing: We'll replace your old cabinet doors and drawer fronts with our durable Dura-Cora material. Your new cabinets will stand up to years of use with a custom vinyl veneer, in your choice of color. Plus, the veneer is guaranteed to never peel!
If you're looking for a full kitchen update, we also offer custom kitchen countertops in Greensburg to match your beautifully refaced cabinets. We'll even help you decide what options work best together and with your general home décor.
Learn More About Our Greensburg Kitchen Remodeling Services
If you're still not sure which option is best for you, we're here to help. As one of the best Greensburg kitchen remodel contractors, we have nearly 15+ years of experience in creating beautiful custom kitchens. Make the kitchen the beautiful centerpiece you've always wanted. Call us today to learn more about cabinet refacing or to get started with a free, no-obligation, quote for your Greensburg kitchen remodeling project.
Explore Your Greensburg Kitchen Remodeling Options
Don't hesitate in giving us a call to get started on designing and implementing the new kitchen you deserve. Contact us today or fill out our online quote form to get started on your free, no-obligation, in home estimate!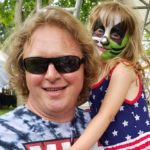 These guys went above and beyond for me. The new gutters are much more secure than the old ones. The storm door I bought wasn't exactly right (This was my fault, not theirs) but they went the extra mile and took care of that for me too. When they left everything was completely cleaned up. Thanks for a great hassle free job!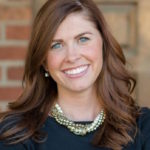 Dave, Justin and BJ remodeled my basement from top to bottom and they did an amazing job! We were super happy with their work. Even though we added some additional items along the way, they did a great job with our budget and timeline. The guys were helpful in offering creative solutions and ideas as we went too which was so appreciated. I will definitely recommend them to my clients.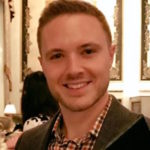 Great work on our full basement remodel. Super friendly and knowledgeable guys. You won't be disappointed!
Request Your Free In-Home Estimate Today!
[contact-form-7 id="192″][/vc_column][/vc_row]