Imagine stepping through doors in your Pittsburgh area home that lead to a quiet sanctuary where you can unwind, re-energize and revitalize your body and mind each and every day. The vision becomes reality when our Pittsburgh bathroom remodeling team designs a sumptuous retreat and outfits your space with unique innovation in bathroom design. Luxury baths and showers soothe and restore while heated floors, towel warmers, fireplaces and surround sound create ambiance for a luxurious spa-like experience. From small and cozy to spacious and lavish, a Pittsburgh Remodeling Solutions bathroom renovation will pamper you in well-deserved style.
Pittsburgh Bathroom Remodeling Contractor With Experience
We offer a wide array of colors and styles for your new bathroom, including several options for your tiles, countertops, faucets and more. In addition, our services extend beyond cosmetic upgrades to functional and safety improvements, such as implementing tub-to-shower conversions and creating walk-in bathtubs.
Our experienced team at Pittsburgh Remodeling Solutions can help you implement any and all of your bathroom remodel ideas that you never thought would become reality. If you're uncertain about exactly what you want in a new bathroom, our experts can also suggest bathroom designs that we believe will help you achieve the lifestyle and aesthetic goals you're after.
We've been servicing the Pittsburgh area since 1987 with high-quality bathroom remodels, giving us experience that is unmatched in the region. Don't live with your outdated bathtub any longer – give us a call or fill out our quick online form today to get started on building the bathroom of your dreams!
Bathroom Remodeling Pittsburgh: Endless Possibilities
When searching for bathroom remodeling in Pittsburgh, the possibilities are almost infinite and not limited by space considerations. Fabulous fixtures can be retrofitted into existing space to turn an ordinary bath into an opulent retreat. Texture, color, and dimension are defined by our team of contractors with the creative use of floor and wall tile, decorative fixtures, countertops and bathroom accessories. 
Bathroom cabinetry provides elegance and storage, and is available in a multitude of styles and finishes. Detail found in hardware, lighting and mirrors reinforce the overall design concept.  Whether your space is large or small, Pittsburgh Remodeling Solutions will combine design elements with innovative materials and craftsmanship. Our goal is to make your bathroom remodel spectacular in both comfort and appearance!
Call us today for your Free In-Home Estimate to start defining your vision and explore the bathroom remodeling possibilities that await you!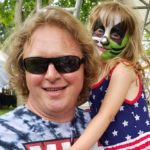 These guys went above and beyond for me. The new gutters are much more secure than the old ones. The storm door I bought wasn't exactly right (This was my fault, not theirs) but they went the extra mile and took care of that for me too. When they left everything was completely cleaned up. Thanks for a great hassle free job!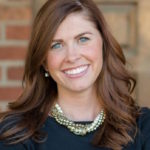 Dave, Justin and BJ remodeled my basement from top to bottom and they did an amazing job! We were super happy with their work. Even though we added some additional items along the way, they did a great job with our budget and timeline. The guys were helpful in offering creative solutions and ideas as we went too which was so appreciated. I will definitely recommend them to my clients.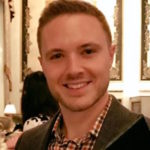 Great work on our full basement remodel. Super friendly and knowledgeable guys. You won't be disappointed!
Request Your Free In-Home Estimate Today!
[contact-form-7 id="192″]